---
Powerful software is at the core of everything we do.

Customized for Your Existing Systems
Shipwire plays nice with your existing Systems and shopping carts.

Network Global Warehouse
We've Got you covered in warehouses and more opening soon.

Shipwire Directs Packages
Shipwireautomatically selects the best location, route, carrier.
---
Thousands trust Shipwire with their growing business.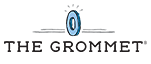 "Shipwire is a nimble, software-oriented company that doesn't do logistics in a conventional way. We came in, hit them with 450 percent growth, and it didn't rattle the company."
— Jules Pieri, Founder and CEO, The Grommet





Get started today without any commitment.
Don't pay until you start storing or shipping product from our warehouses.